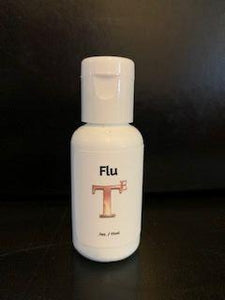 Proprietary formulas combining Vital force technology and Homeopathy. Intended for Research only. These statements have not been evaluated by the FDA and is not intended to diagnose, treat, nor cure.
 Promotes speedy recovery from acute infection and flu.
Ingredients: Gelsemium, Aconitum napelus, Eupatorium perforliatum, Sulphur, Phosphorus, Asclepias vincetoxicum, Anas barbariae hepatis, cordis extractum C-Duck, similar ingredient to OSCILLOCOCCINUM by Boiron.