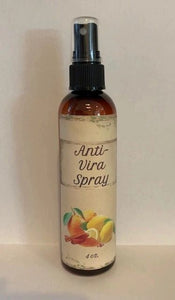 I have used this for many years for the elderly, cancer patients, compromised immune systems and others, to help promote protection against virus',bacteria,fungus with great success.
Ingredients: Purified water, Alcohol from grapes, and high quality organic essential oils of : Lemon, Ravensara, Kunzea, Orange, Cinnamon, Cassia, Clove.
This is not intended to diagnose, treat, nor cure, and has not been evaluated by the FDA.