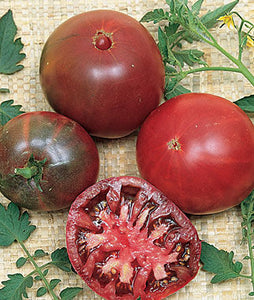 NOT Available for Pick up until May 7th, best to wait until around Mothers Day due to the danger of frost.  We will email you when your order is ready once it is placed. Happy Planting!
Indeterminate / Annual
Zone:8-10
Soil: organic
Height: 36-48"
Space: 18-20"
Water: Moist
Sun: Full
Baseball reddish-brown
flesh filled with an earthy,
slightly smoky flavor.